"The Art of Hair Painting"
Its something satisfying about scaling the lines of classic and edgy.
I created this vibe of simple styling with edgy design lines.
My clients are entrepreneurs, designers, artist, and trendsetters.
In 2010 I designed this style of hair coloring and cutting and it is still inspirational today.
Always ahead of the curve......
My work is TIMELESS.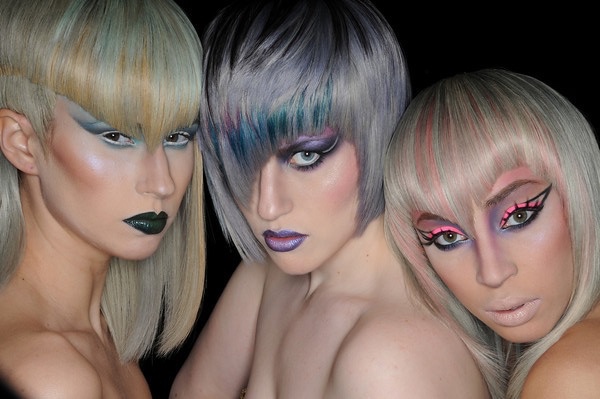 I was inspired by the skyline in some of the cities Ive travels to. The sleekness of the buildings and pop of color in the lighting captured this concept. This collection was featured in Modern Salon Magazine for its subtle blend of coloring and amazing shapes. (click link)
I wanted the model to have a luminous glow that was contagious to look at.
I customized a rich copper hair color to compliment her bronzed skin tone.
The lighting brilliantly enhanced the details.
When you can make a big statement quietly..... that's POWERFUL!
This project was shot in one of the most treasured places in the country.
Material Culture, a block long warehouse filled with imported furniture and domestic items from ALL over the world.
It set the tone for the vibe behind this beautiful concept.
Collaboration with Celebrity Fashion Designers Jeantrix and well known Burlesque dancer Raquel Reed.
View the behind the scenes for promo shoot.
This hairstyle won top 3 in the country for the 1st Sebastian What's Next Awards innovative texture competition. Sina was featured in Blackbook Magazine for her design.